Swallowing & Communication (Adults)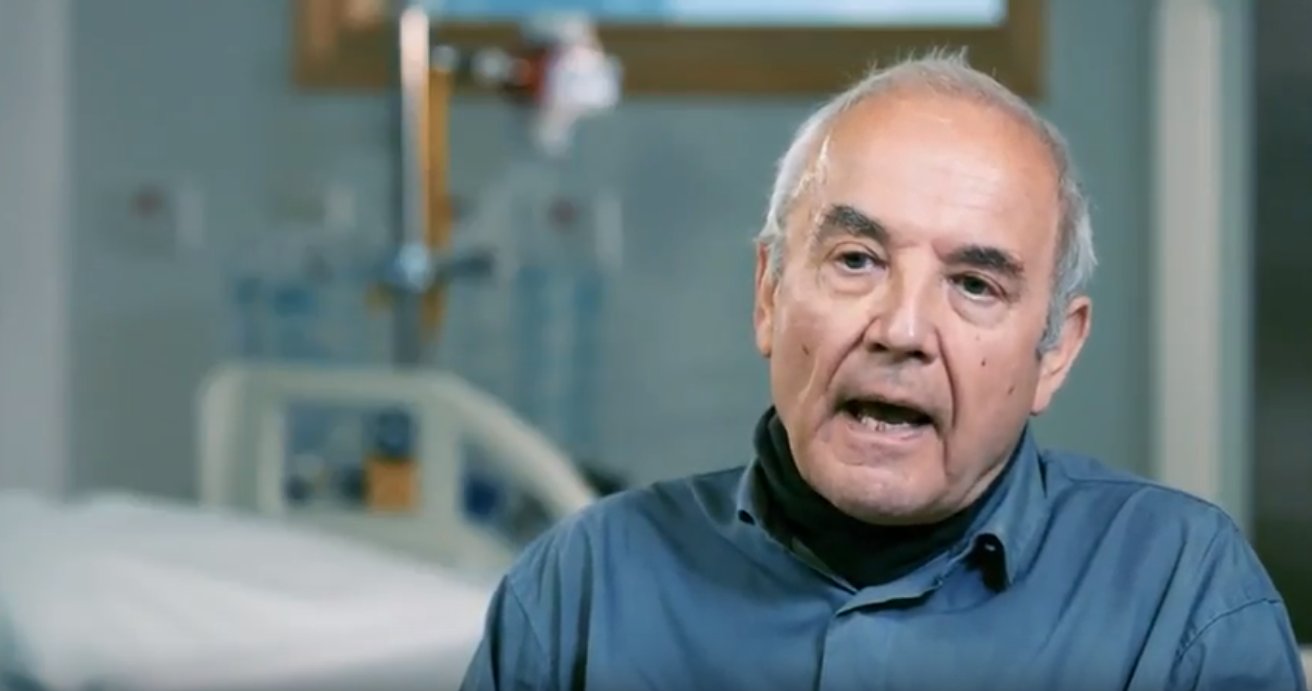 Tracheo-Oesophageal Punctures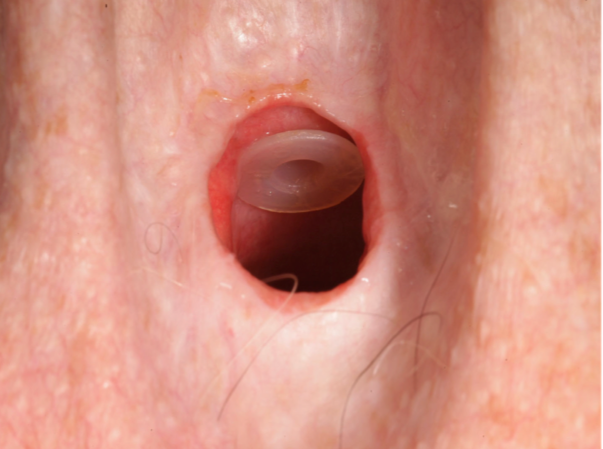 These devices are often known as TEP (from the US spelling of 'esophagus'). They can be created at the time of primary surgery, or later. A puncture is made into the posterior (rear) portion of the trachea into the oesophagus behind, as you can see in the close-up picture of the stoma.
Exhaled air can be forced through this connection by the patient by covering their stoma in expiration. Air passes through the pharynx as above and oesophageal speech is possible. A one-way valve is usually placed into the puncture site to reduce the risk of contamination of the airways with GI contents.
Some stoma covers incorporate an additional valve to direct air through the TEP valve without manual occlusion of the stoma, which makess hands-free speech possible. TEP valves should not be removed in an emergency as they should not occlude the airway and removing them will not improve acute respiratory problems.
The video above shows John demonstrating his TEP valve and describing his journey with a laryngectomy.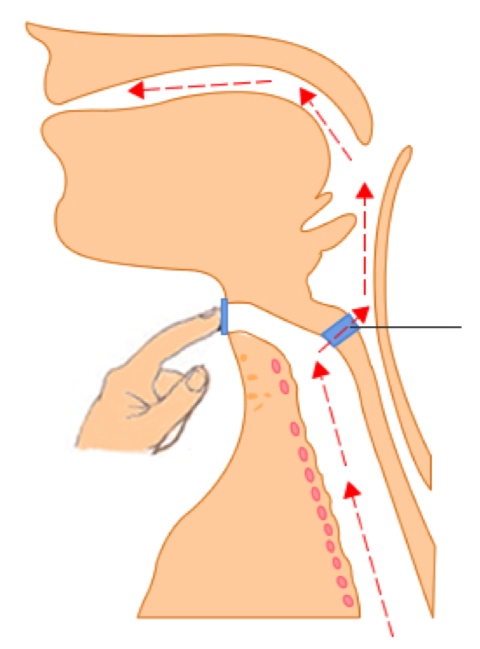 You can find printed resources about laryngectomy care here:
Emergency laryngectomy management
Laryngectomy emergency algorithm
You can find out more about NALC here: http://www.laryngectomy.org.uk