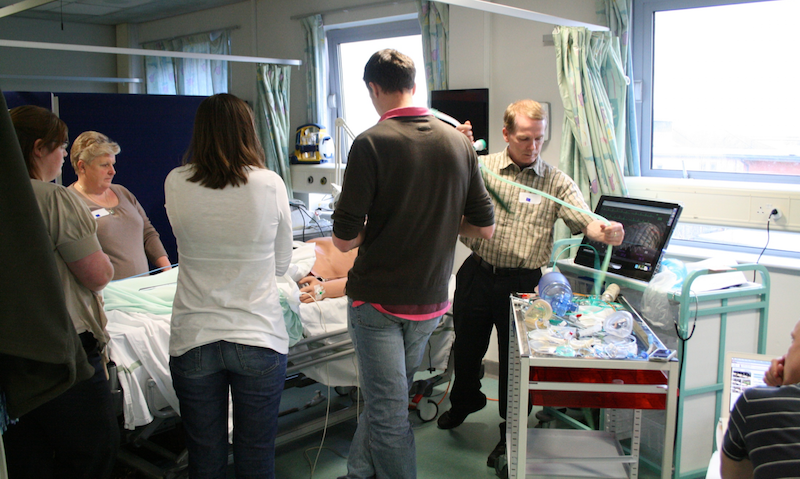 The National Tracheostomy Safety Project has been running courses teaching basic, intermediate and advanced management of tracheostomy emergencies since 2008. We have developed resources for the first responder and also for those who will attend as airway experts. Our resources comprise e-learning, printed material and face-to-face practical sessions, and include simulated management of tracheostomy and laryngectomy emergencies.

Our courses changed in 2013 in partnership with the Advanced Life Support Group ALSG (www.alsg,org). This is due to an overwhelming increase in demand for primary and secondary training around the UK and beyond. ALSG is a UK-based charity providing training in over 37 countries around the world for courses such as Advanced Paediatric Life Support (APLS), Advanced Trauma Life Support (ATLS), MedicALS and Safe Transfer and Retrieval (STaR). The ALSG courses provide standardised, international, professional courses, resources and instructors.

Click here for information about our forthcoming courses, to register for a course or to find out how you can get involved with or run one of our courses.
Enquiries: enquiries@alsg.org
Try the Tracheostomy Ward Round Game!
We have developed an interactive educational resource that you can 'play' yourself or as a team.
Click here to open up the game's micro-site!