The National Tracheostomy Safety Project has collaborated with colleagues, patients and families from around the world to improve tracheostomy care. We have brought ideas and know-how from exemplar sites to the UK as part of the Global Tracheostomy Collaborative(GTC). The GTC is a Quality Improvement Collaborative and helps motivated sites and individuals implement best practices and collect data to see the improvements that are possible. We have secured funding from the Health Foundation(an independent charity committed to bringing about better health and health care for people in the UK) to test the impact of joining diverse UK NHS hospitals to the GTC. You can read about our programme of work, supported by the Royal College of Anaesthetists, on these pages.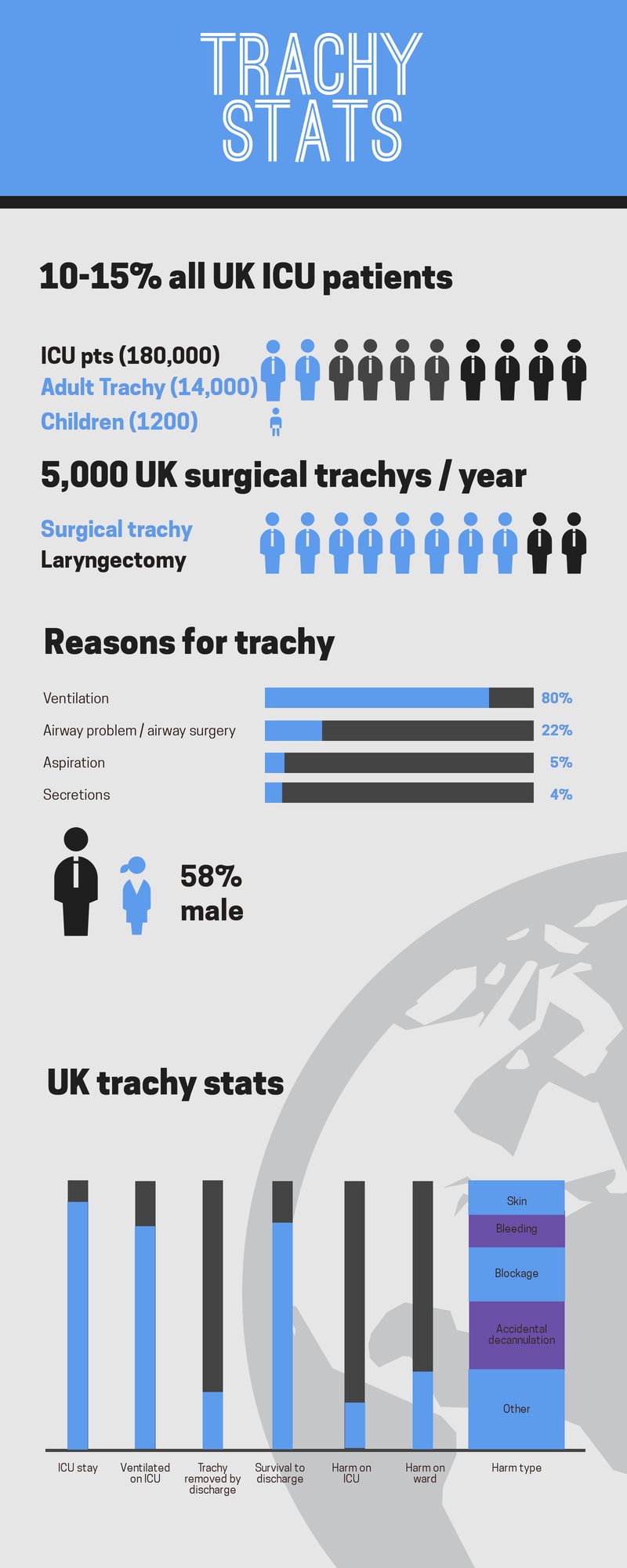 As the infographic shows, tracheostomies (and laryngectomies) are not uncommon procedures in both Head & Neck surgical practice and as part of Intensive Care treatment. Unfortunately, tracheostomies can lead to problems with communication, eating & drinking and life in general for patients and their families. Frontline healthcare staff can be unsure of how to care for patients with tracheostomies and laryngectomies, especially if they are unfamiliar with them. Our work has shown that by preparing staff, locations and hospitals, we can have a big impact on the quality and safety of the care that is provided for patients and their families.
You can read about the typical UK Tracheostomy profile via this link which opens an infographic that describes the typical patient journey in the UK.
We hope that these webpages tell you about what we do. There is information here for healthcare staff, for patients and their families and for organisations looking to improve care. You are joining a global community dedicated to improving care for some of our most vulnerable patients, at difficult times in their lives.
Our future work will look at resources for children with tracheostomies and their families and patients managed in the community. The National Tracheostomy Safety Project is staffed by volunteer healthcare professionals, patients, students and members of the public, supported by staff seconded as part of grant-funded projects. If you want to get involved or donate to help us fund our work, please click here.
If you want to use any of our resources, read our terms and conditionsbelow.
Team Biographies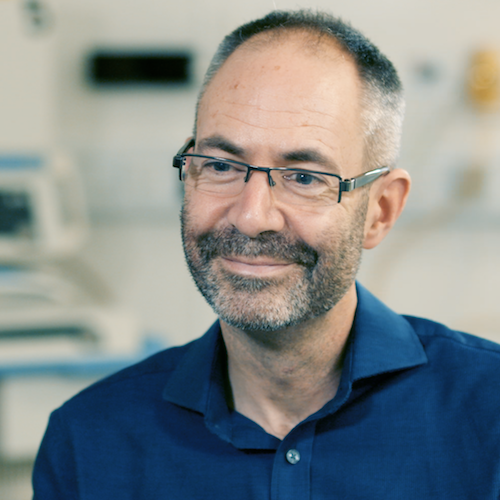 Prof Brendan McGrath
Consultant in Anaesthesia & Intensive Care Medicine, Manchester University Hospital, Chair NTSP, National Tracheostomy Clinical Advisor NHS England
Brendan is a Consultant in Anaesthesia & Intensive Care Medicine at Manchester University Hospital in the UK and is an Honorary Professor at the Manchester academic Health Science Centre, University of Manchester. He has an interest in airway management in the critically ill and leads on a number of national and international safety and quality improvement projects. Brendan set up and currently chairs the NTSP and is European Lead for the Global Tracheostomy Collaborative. He was appointed National Tracheostomy Lead Clinician by NHS England in 2015 and works in this role in close collaboration with the Royal College of Anaesthetists as National Clinical Advisor. Brendan has secured a number of grants allowing him to conduct airway-related research in collaboration with the National Patient Safety Agency (NPSA), National Confidential Enquiry into Patient Outcome and Death (NCEPOD) and the Health Foundation. His international contribution to airway safety was recognised by being appointed as one of the Trevor Magill Visiting Professors at Harvard University & Boston Children's Hospital in 2016, as Difficult Airway Society Professor of Anaesthesia & Airway Management in 2020, as Royal College of Anaesthetists Macintosh Professor for 2020 and as Association of Anaesthetists Featherstone Professor 2021-3.
Brendan is actively involved in medical education and encourages students, trainees, nursing and allied health professional colleagues to conduct research projects, present and publish topical work. He is a regular keynote speaker at national and international conferences and uses technology and media to make presentations as interesting and topical as possible for diverse audiences. Outside of medicine, Brendan is entertained by a young(ish) family and tries to get out on his road bike when it isn't raining (too hard!).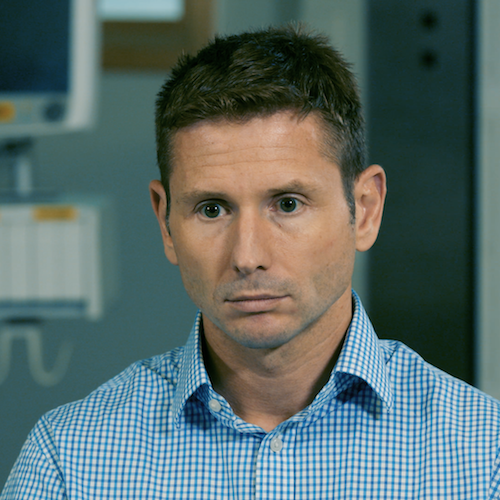 Dr Dougal Atkinson
Consultant in Anaesthesia & Intensive Care Medicine, Manchester University Hospital
Dougal was appointed as a Consultant in Anaesthesia & Intensive Care Medicine at Manchester University Hospital in 2007 and works at the Manchester Royal Infirmary. As well as Dougal's interested in airway management, he also leads the cardio-pulmonary exercise testing service and takes a key role in rehabilitation following critical illness. He is an active researcher and trainer for medical and non-medical staff and was recently appointed as an examiner for the Faculty of Intensive Care Medicine. Dougal is a keen triathlete and can often be found in the murky waterways around Manchester training for his next event.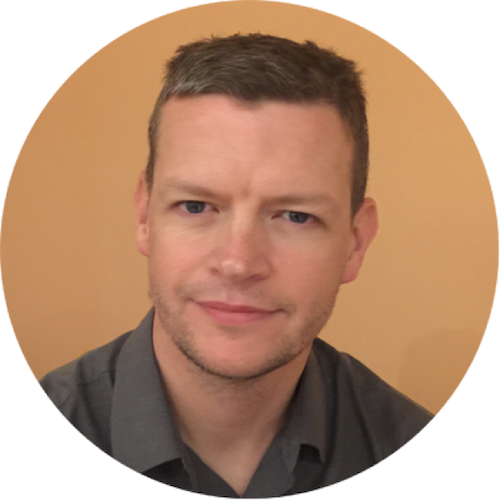 Dr John Moore
Consultant in Anaesthesia & Intensive Care Medicine, Manchester University Hospital
John graduated in medicine from the University of Manchester in 1997, taking up up his Consultant post at Central Manchester University Hospitals in 2007. He became Clinical Director for Adult critical care in May 2013. John has a widespread interest in the care of elective and emergency patients and a long-standing passion for Quality Improvement in healthcare. Since 2014, John has been focusing on improving care for Major Surgery Cancer care through the Enhanced Recovery After Surgery + and Manchester Surgery Outcome Project, but he retains a key role in the NTSP.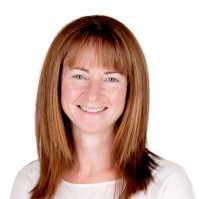 Dr Lucy Bates
Consultant in Anaesthesia & Intensive Care Medicine, Royal Bolton Hospital
Lucy has a background in Dentistry and Maxillofacial surgery prior to turning to Anaesthesia and Intensive Care Medicine. She works as a Consultant Intensivist at Bolton NHS Foundation Trust where she leads tracheostomy management and training. Lucy has worked extensively with paramedics and community staff to develop coordinated response systems for neck-breathing patients and continues to be involved in developing resources for the NTSP.
When not at work Lucy likes to spend time outdoors with her family, trying hard to keep up with them on foot, two wheels or skis'.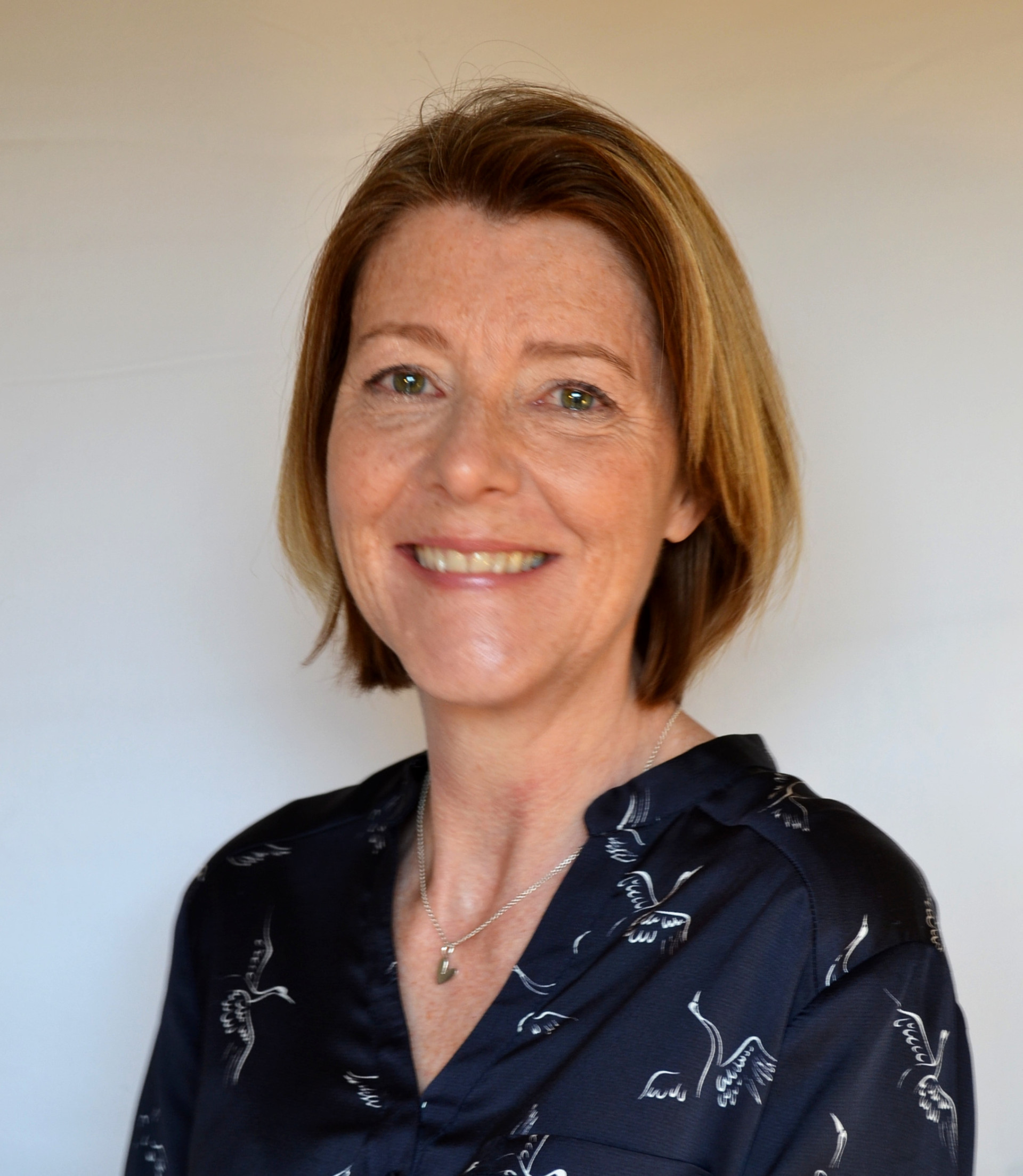 Sarah Wallace
Speech and Language Therapist Manchester University NHS Trust. RCSLT advisor in Dysphagia, Critical Care, FEES & Burns. Chair Tracheostomy Clinical Excellence Network
Sarah works as Dysphagia Lead, Specialist Speech and Language Therapist and member of the Tracheostomy team at Wythenshawe hospital (Manchester University NHS Foundation Trust) and has over 25 years experience. She chairs the Royal College of Speech & Language Therapy (RCSLT) Tracheostomy Clinical Excellence Network, is a national advisor in FEES and critical care and contributor to RCSLT, NCEPOD and Intensive Care Society policies. Her research focus is on the effects of tracheostomy and ventilation on swallowing and communication and she is a UK Swallowing Research Group committee member. She also runs FEES training in the UK and for a charitable organisation in Cambodia. Sarah likes cycling, travelling to remote parts of the world with her family and trying to play her guitar.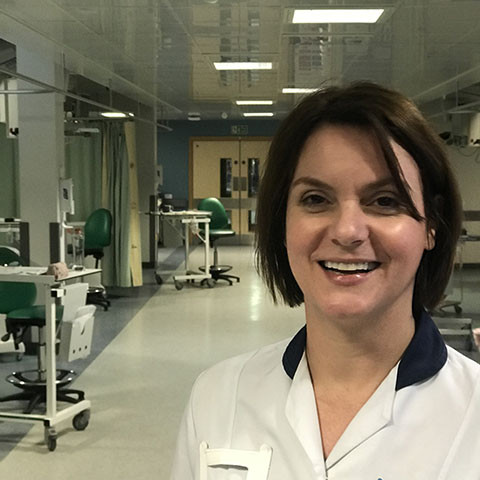 Barbara Bonvento
Critical Care Respiratory Physiotherapist, Manchester University Hospital
Barbara is originally from Italy but has worked in the UK for many years, establishing herself as a senior critical care respiratory physiotherapist, team leader and trainer. She has worked on a number of local and national projects to highlight the role that physiotherapists can play in leading and contributing to improvements in the care of neck-breathing patients, publishing her work alongside her research into pneumonia detection in the critically ill. Barbara spends many hours working with long term and complex ICU patients, helping them to mobilise and rehabilitate and she brings this expertise to the NTSP resources and projects.
Barry Coe
ICU Charge Nurse & ITC Project Manager
Barry is an experienced ICU Charge Nurse and has worked extensively on the regional Burns Unit at Wythenshawe Hospital in Manchester. Barry was appointed as Improving Tracheostomy Care Project Manager in 2015 and works in this role to co-ordinate the Quality Improvement initiatives of a 20-site UK-wide project funded by the Health Foundation. When Barry isn't at work, he can either be found mountain biking, walking or topping up his Wigan tan in Spain.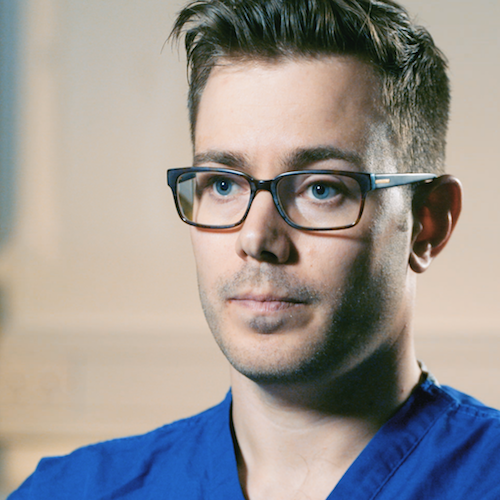 James Lynch
ICU Charge Nurse & ITC Project Manager
James has over ten years experience as a critical care nurse and has worked with the NTSP on two major national Quality Improvement projects as project manager. James has also worked extensively with the patient and family groups of the Global Tracheostomy Collaborative and helped set up and analyse databases that track improvements in healthcare. James is currently studying at the University of Salford, to become an advanced critical care practitioner at Wythenshawe hospital. He has a young family and enjoys (trying to) play football.
Dr Catherine Doherty
Consultant Paediatric Anaesthetist, Royal Manchester Children's Hospital
Catherine specialises in providing anaesthesia for children of all ages, especially for routine and complex airway procedures. Catherine spent over two years training abroad in New Zealand and a further six months in Uganda providing Anaesthesia for a rural population, looking after mainly children, followed by a one year fellowship in Paediatric Anaesthesia at the Hospital for Sick Children, Toronto, Canada. Catherine is a member of the Association of Paediatric Anaesthetists Great Britain and Ireland (APAGBI), an Advanced Paediatric Life Support (APLS) instructor and has an active role in simulation training for all healthcare professionals. She is a member of the international Managing Emergencies in Paediatric Anaesthesia (MEPA) collaboration.
She has an active interest in patient safety and is the lead for the Paediatric working group for the National Tracheostomy Safety Project.