National Honour for NTSP SLT lead Sarah Wallace
---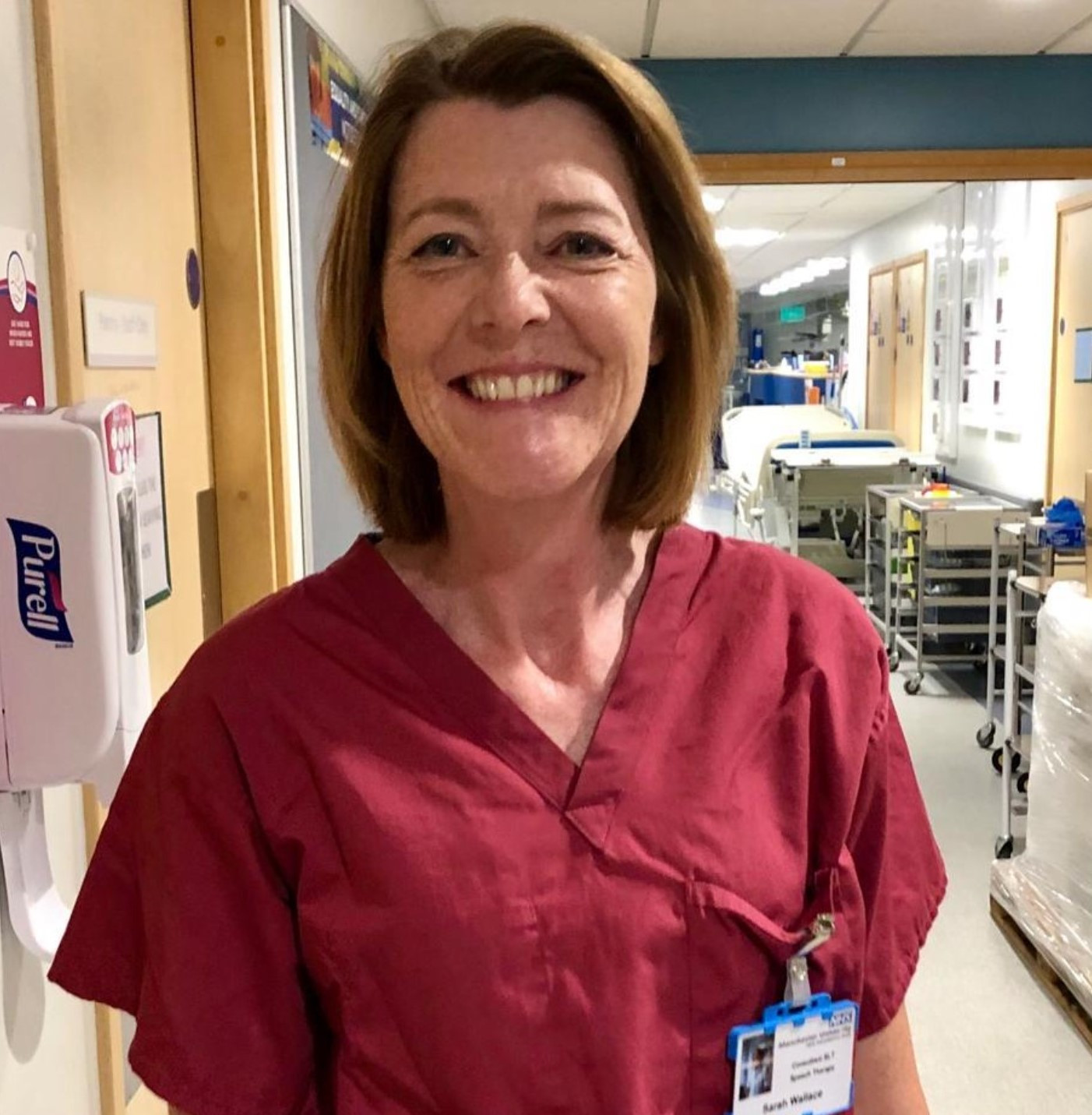 Sarah Wallace OBE is an internationally renowned Speech & Language Therapist best known for her pioneering work with critically ill patients. Sarah has acted as mentor, teacher and trainer for many staff locally, nationally and internationally, and she works closely with those outside of her profession. Sarah has worked with the NTSP right from the beginning, establishing a strong SLT presence in the wards and critical care units in Manchester, and then developing her ideas and successes into a range of QI initiatives which have been adopted nationally and internationally.
Sarah's leadership qualities came to the fore during the COVID-19 pandemic, advising the Royal College of Speech & Language Therapists, serving on the Intensive Care Society Council, and writing and contributing to guidance for staff to help deliver timely and safe care during the pandemic. Her research has demonstrated problems from a patient perspective and sought to address them through education, service redesign and through the innovative use and development of technologies and equipment.
Probably the greatest tributes have come from Sarah's patients, who have been queuing up to congratulate her on this prestigious marker of recognition for Sarah, for her teams and for the services she represents.
Congratulations Sarah Wallace OBE!
The New Year Honours list recognises the achievements of a wide range of extraordinary people across the United Kingdom. The New Year's Honours List 2021, published on 30th December, recognises the outstanding achievements of people across the United Kingdom. There were just over 1,200 awardees recognised in this year's list, with healthcare workers rightly recognised for their outstanding efforts during 2020 and beyond.
Powered by Froala Editor