We have collaborated with the NHS e-Learning for Healthcare (eLfH) and the Royal College of Anaesthetists e-Learning in Anaesthesia project (eLA) to develop four self-directed modules. The links below open the modules in a new window.
e-LA: https://www.e-lfh.org.uk/programmes/anaesthesia/
RCoA link is https://www.rcoa.ac.uk
eLfH link is https://www.e-lfh.org.uk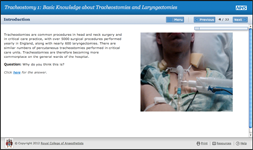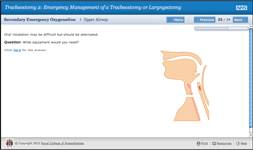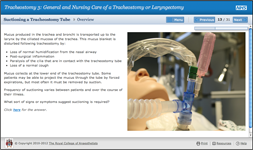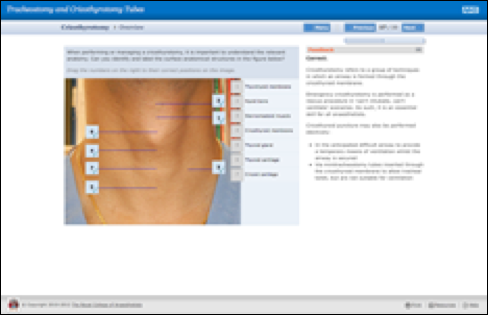 Please note that these modules are available in isolation as a direct link from this site for educational purposes, with permission from eLfH. If you want to record your eCPD points and record your progress through these modules, or generate a certificate of completion, follow this link to the eLfH website. Here you can register and record your CPD through eLfH.
Click here for eLfH homepage: https://www.e-lfh.org.uk
Click here for the eLfH tracheostomy pages: https://www.e-lfh.org.uk/programmes/tracheostomy-safety/